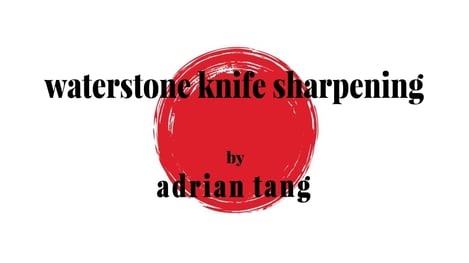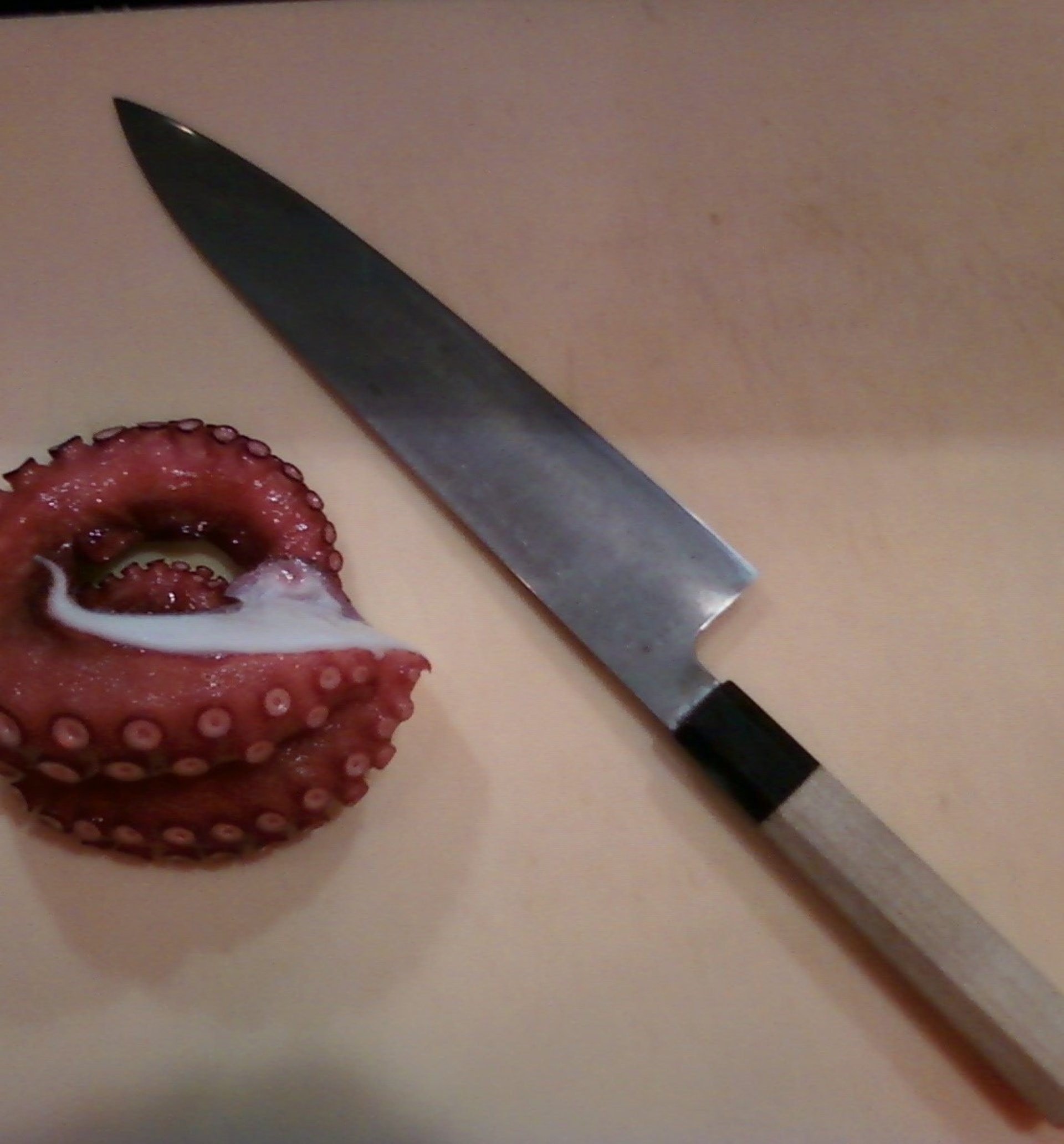 Thank you for taking the time to visit and inquire about my services.
Please take a moment to read this page containing important overview and details. I hope this satisfies any FAQ you may have before scheduling an appointment. The link to the MENU can be found at the bottom of this page.
I offer knife sharpening services which are done by hand, only on Japanese waterstones, solely by me. I have 12 years experience and offer an array of different styles and types of finishes both synthetic and natural. I refrain from using mechanized tools and processes in an effort to preserve traditional methods and to ensure the highest standard of quality and performance. This approach I believe, will give you better edges that last longer, increase performance & productivity, and extend the lifespan of your tools. Expect a 2-day service period for most knives. Larger projects may take longer.
Current method is LOCAL personal pick-up and delivery.
Mailing knives with insurance, both ways, can be expensive. Pick-up and Drop-off ensures that your items are returned safely without the possibility of being lost or stolen. A $4 non-refundable fuel deposit added per completed delivery
I will personally come and pick-up your items in the Lincoln area and can drop them off to you at your convenience.
I currently do not accept knives by mail.
All sharpening services start with the lowest price.
Prices increase for blades over 6 inches or 150mm.
Due to the many varying styles, steels, and blade lengths, please request a quote for the most accurate pricing. Ceramic knife services are also available.
Damage repair, thinning, and re-profiling involves various methods and amount of work needed to properly restore a knife blade. If possible, please attach a photo of the knife in email. Minor repair work may not require additional costs.
*Please note payment is due upon arrival of completed work
NEW PRICING FOR 2021
The modern world is ushering in a new frontier, in ways to do business, that allows people an increased flexibility in making payments. Modern means of exchange now carry a discount or premium reflected by the payment type.
Accepted Values of Exchange
These forms are listed in order from highest discount to highest premium
PHYSICAL
- AURUM GOLDBACK [Any State]
- CONSTITUTIONAL MONEY [American silver coinage 1964 and earlier]
- CASH
ELECTRONIC
- CRYPTOCURRENCIES [Through EXODUS APP]
- PAYPAL
- CREDIT/DEBIT CARD
The pricing guide is simply a general guide of services I provide and it displays the current available options at the relative price point. I understand you may require services above and beyond the package descriptions and I can custom tailor services for you. Whatever it is you may need including special requests, I will find a level of service to fit your budget and timeframe.
Please be aware that some knives are made to be replaced. I reserve the right to refuse any knife for any reason. Factory finishes may be altered. I do my best to preserve knives and match the finish to the original, or create a new uniform pattern.
Ultimately, a knife is a tool. Yet it is one that can be restored to a state of both function and beauty. Each knife is unique and with use, they take on their own character and charm. If you have any questions, please contact me anytime by phone or email
•Knife blade tuning and repair •
• Serrated blade sharpening •
• Thinning and refinishing •
• Stone and mirror polish •